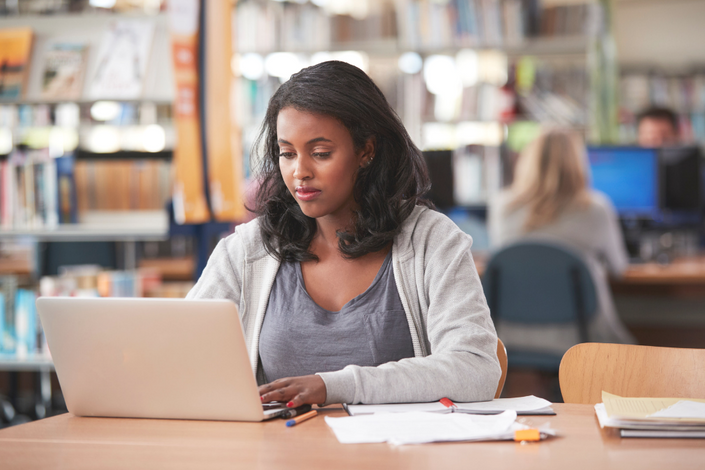 How your student loans really work
This is a 3 course bundle which includes the following courses:
1. How your student loans really work
2. Master your federal student loans
3. Master your private student loans


---
How do your student loans work?
Is student loan forgiveness real?
How do you strategically tackle both your private and federal student debt?


If you are like most student loan borrowers, you signed up for loans to pay for your education without much thought or useful guidance on how they really work. Sure you know what your monthly payments and interest rates are...but do you know how your student loans really work?
You're also probably dealing with multiple loan programs (federal & private) and different interest rates, loan service providers and repayment plans. Plus, you've heard about the public service loan forgiveness, but how does it really work?

With all of this, dealing with your federal and private student loans can be really confusing and overwhelming.
This 3 course bundle breaks down exactly how your federal and private student loans work, what you need to know about them and how to create a plan to pay them off.

What you'll learn in this 3-course bundle:


How your student loans really work (course 1)
Key student loan terms you should know

How your student loan lifecycle works

How the interest on your student loans work

All about interest accrual, capitalization, amortization, and deferment

Guidelines to successfully communicating with your loan provider

The different student loan payoff options you can leverage
Master your federal student loans (course 2)
Types of federal student loans

How federal student loan interest rates work

How to get a handle on your federal student loans

Federal student loan forgiveness and repayment options

The best approach to choosing a repayment plan
Master your private student loans (course 3)
All about the way private student loans work

The key private student loan terms you need to know

The process for determining the interest rates on your loans

How to track down your private student loan

How to prioritize paying off your private student loans
What's included with your course bundle:
Bite-sized explainer videos & live coaching call replay

Applicable infographics & worksheets

Access to the Clever Girl Finance community, book club and approved resources
---
Stay accountable! Get your best girls to do this with you! Just send them this link to sign up for free too!
Courses you'll get access to!

Meet Your Instructor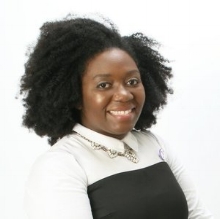 Melisa is a Certified Financial Education Instructor (CFEI), author and student loan expert who paid off over $37,000 in student loan debt. While doing so she had a baby and bought a home, all at the same time. Melisa breaks down the student loan life cycle, helps you identify common lender mishaps and how to avoid them, and offers proven strategies to slash the high-interest costs of your student loans and pay them off.
Her insights have been featured on Canada's CBC News, Voices of NY, Voice of The Caribbean Radio and her writing has appeared in various publications.
Her Clever Girl superpower:
She is a lover of head wraps and her biggest fan calls her mom.
Frequently Asked Questions
When can I enroll? I'm ready to sign-up!
You can enroll at any time. It's free!
What if I live outside the US?
There are currently women on our platform from different parts of the world including Canada, the UK, Australia, Nigeria, Switzerland, South Africa, Spain & France. While the content of our courses is applicable to everyone, some content refers specifically to tools and options available in the US which you can easily research if you are outside the US, however, if you have specific questions you can ask them in the community.