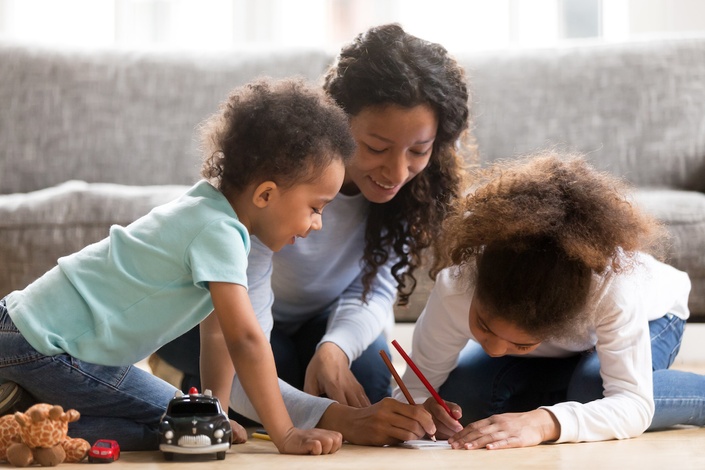 2. Teach your children healthy money habits
Do you feel like the school system failed you as a child when it came to learning healthy money habits?
Specifically how to manage money, how to build wealth and how to become a financially successful adult?
---
Ever found yourself wondering, "Why wasn't didn't they teach me this in school"?
And given the money mistakes you may have made, do want things to be different for your children?
Well, the truth is that the school system does not properly equip children with the skill set to become financially successful adults. As a result, many of us grow up as adults seriously lacking in the financial skill set department. With this in mind, raising financially successful children is your job, and starts at home, regardless of what is being taught in schools.
This course has been created to give you guided action steps to teach your children how to win in the money game. It provides real strategies for each age group, in line with the money skills they should be learning to ensure that they can evolve into financially successful adults.
Forget the prehistoric way of teaching about money that will bore your kids. This course caters to how children learn today and more importantly, builds these money lessons into their everyday lives. For example, building the use of apps into the way they learn about money. You'll get to engage with your children and they'll learn the critical financial lessons that will help them become financial successes.
What you'll learn:
Actionable steps to teach children of specific age groups between 3 to 18 about money
How you can get your children involved in the process and fall in love with building wealth
Lessons for you and your children to do together; Teach them about money and foster bonding time with your children
What's included with your course:
Bite-sized explainer videos & live coaching call replay
Applicable infographics & worksheets
Access to the Clever Girl Finance community, book club and approved resources
The option to schedule free calls with a Clever Girl Finance mentor
Meet Your Instructor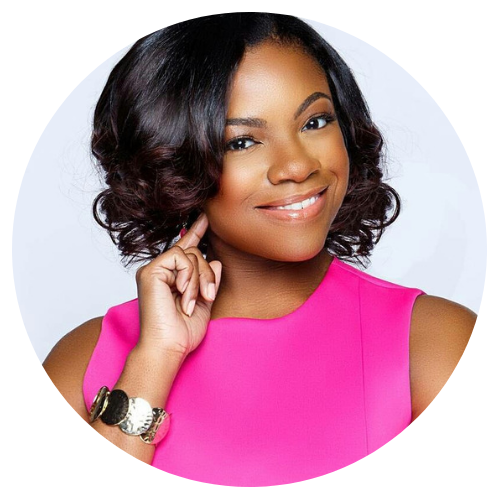 Regina Byrd is a Generational Wealth Specialist and money coach for kids and the founder of Prosper with Regina. She educates working ambitious mothers on how to create wealth for their families. Regina ensures that her clients are on the path to wealth building, not only for themselves but for the children as well. Instead of worrying about the future, she teaches her clients how to prepare and master the future.
Her profession as an accountant provided her with the skill and knowledge to write her first a book titled, "10 Prosperity Secrets for the Young and Fly" for teenagers. Today, she teaches teens and kids at local high schools and libraries about money. She also serves mothers who want to give their kids a good financial future and teaches them how to purchase stock for their kids, teach their kids financial education (money school), and build a trust fund for their kids.
She has been featured in VoyageATL as one of the inspiring stories in Atlanta and since she is a mother, she can relate to all mother's who want to create a better financial future for their families while making the most of today!
Her Clever Girl superpower:
Regina is the Energizer Bunny! Her reason why: Like most mothers, we carry many hats such as homework assistant, cleaner, chef, social planner, and much more. With all those roles we might feel depleted and tired. Mothers must understand the importance of taking the time to rejuvenate and practice self-care. So like energizer bunny we keep going and going, but even the energizer bunny has to be charged up to perform at its best potential. All mothers need to refuel so they can bring their best to their families and the world!
What's inside:
Welcome
Available in days
days after you enroll
Teaching Children About Money by Age Group
Available in days
days after you enroll
Celebrate
Available in days
days after you enroll
Frequently Asked Questions
When can I enroll? I'm ready to sign-up!
You can enroll at any time!
How long do I have access to the course?
How does lifetime access sound? After enrolling, you have unlimited access to this course for as long as you like - across any and all devices you own.
What if I live outside the US?
There are currently women on our platform from different parts of the world including Canada, the UK, Australia, Nigeria, Switzerland, South Africa, Spain & France. While the content of our courses is applicable to everyone, some content refers specifically to tools and options available in the US which you can easily research if you are outside the US, however, if you have specific questions you can ask them in the community.
Do I get access to Clever Girl Finance mentors? How do the calls work?
You can schedule a one-on-one conversation with a Clever Girl mentor at any time to encourage, support and keep you accountable as you take your courses. Mentorship comes at no additional cost when you signup for an individual course, bundled courses or an annual subscription. Calls last 20 minutes. Our Clever Girl Finance mentors are experienced members who have made major financial strides, know the ins and outs of our platform and are passionate about helping others achieve financial wellness.
Do you offer refunds?
Due to the instant delivery of our course content, we do not offer refunds on our individual courses or individual course bundles.