Have you heard how amazing LinkedIn can be in helping you find a job you love?
Social media has forever changed the way that people get hired and advance in their careers. And LinkedIn is prime real estate for online job searching. 
With millions of people looking for jobs on this platform each week, leveraging LinkedIn can truly change your career for the better.
If you're on a job hunt and want practical advice for using this social platform to find the perfect match, this free course is for you! Get that new job title you've been wanting by using the information here!
Leveraging LinkedIn is essential for xareer success!
Filling out job application after application can take so much time, and leaving a business card and networking in person may be helpful, but also takes a lot of effort. 
However, your professional network online can be a real help when you know how to use it to find a job on LinkedIn. 
Using your professional presence on LinkedIn strategically in your job search can significantly decrease the amount of time needed to find a new occupation. In addition, this can land you that high-paying job you truly deserve.
But there are a lot of things to know beyond just adding a professional photo and remembering to follow up with potential employers. 
Instead, you'll learn what recruiters are looking for in employees, and how to use the online resume that is LinkedIn to get the job you want, including SEO ideas and the correct way to create a profile. 
The following information will highlight exactly what you'll learn in this free course and how to use LinkedIn to get a job, and in turn, improve your financial wellbeing.
What you'll learn:
A deep dive overview of how the platform works - including how keywords and the LinkedIn algorithm play a major part in finding an open position at the company you want to work for.


An effective way to use LinkedIn for your job search.


Learn how to network on LinkedIn to get a job.


The coursework will show you how to become an attractive candidate for hiring managers and recruiters.
Details this course about leveraging LinkedIn covers:
After this course, you'll walk away with new knowledge and confidence to make changes to advance your career.
Here are the main topics you'll learn about for finding jobs on LinkedIn:
Why LinkedIn is the perfect resource
LinkedIn can be the ideal place to look if you are job searching, and an applicant's LinkedIn profile is a great way for companies to find the right candidate. In addition, you can learn things that help with your current position at your company. 
However, recruiters need to know more about you and what kind of employee you'd be.
You can work strategically to get them the information they need and learn how to use LinkedIn to get a job.
This section of the course will show you what recruiters look for on this platform and how to be sure that you're showcasing your experience, not to mention being considered for the best job opportunities. 
Learn about guidelines and how to be sure that recruiters get the information they need to hire you for new positions in their company.
The importance of SEO in your job search
Find out how to use keywords more effectively to reach LinkedIn members that may be looking to hire someone with your experience. 
You'll learn to create a marketing strategy to help recruiters find you when they're hiring for the type of position you'd be perfect for. 
Discover the basics of the search bar that people use to find the right person for the job.
You'll learn how to do an advanced search for keywords that have the power to get your profile to the right people. 
Your profile
When you're creating an account, it's not enough to add your LinkedIn profile picture and a few sentences about your skills. 
Instead, discover how to create the perfect profile by making a great headline, focusing on specific topics using keywords, and adding the types of content that will get you noticed by professionals in your industry.
Also, learn how to write your relevant skills and examples of your work in your job descriptions.
Discover what to write to describe your current employment job title in addition to past employment job titles. Furthermore, find out how to complete your profile for maximum impact.
Find out how to use LinkedIn to get a job
Finding jobs on LinkedIn can be simple with this course. You'll learn about the algorithm and how to be sure that you have more than just a basic LinkedIn account.
You'll find out about LinkedIn connections, postings, how to keep your profile active, and how to network on LinkedIn to get a job.
Extra tips for career success
Finally, get extra advice about your career beyond just leveraging LinkedIn. Find out how to get that pay raise, how to negotiate, and so much more!
It will help you beyond just social media sites and can translate into how much you earn and help you to continue to hit your professional milestones and goals.
What's included with your course:
Bite-sized explainer videos & live coaching call replay


Applicable infographics


Access to the Clever Girl Finance community, book club, and approved resources
Succeeding with the course
The information in this class will help you to learn how to leverage LinkedIn to find the job of your dreams. 
But it's important that you complete the course and apply what you learn!
Here's how to succeed when learning how to use LinkedIn to get a job.
Choose a time that makes sense
The free course will take a couple of days to complete. So it's ideal for a free weekend or when you have a couple of days that aren't too busy. 
In addition to making sure you have time, be sure you won't be interrupted while working.
Set up your environment so you won't be distracted and give yourself the best chance of success.
Apply the information immediately
You've completed the course, you've taken notes, and now it's time for action!
Be sure that you improve your LinkedIn account as you go through the course. You can refer to the "take action" sections to know what to do. 
You can also apply anything else that you've learned immediately after you finish the course, to help you with finding a job on LinkedIn.
The reason for this is that you want to apply what you've learned while it's still fresh in your mind.
That way you don't forget anything and can set up your profile for maximum impact while job hunting.
This "leveraging LinkedIn course" will give you the confidence and know-how to land the job you want!
Instead of just wishing you could get a better job in a specific niche, try leveraging LinkedIn by improving your profile, networking properly, and getting the job you deserve! 
Remember to set aside enough time to do the work and apply what you learn to your LinkedIn job search. 
Soon, you'll be on your way to finding jobs on LinkedIn and improving your career and your finances!

Stay accountable!
Get your best girls to do this free course on leveraging LinkedIn with you! Just send them this link to sign up for free too!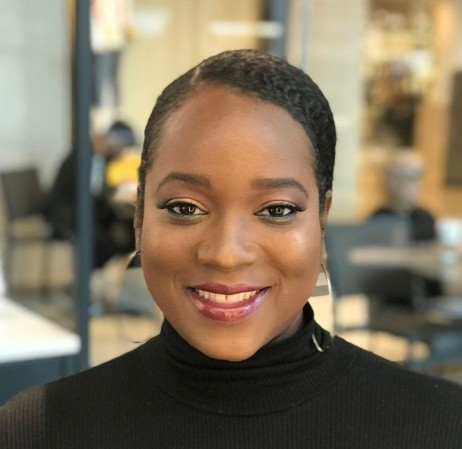 Meet Your Instructor
Dorianne St Fleur is an HR expert, career strategist, leadership coach and founder of the digital career coaching agency, Your Career Girl. She helps women break through their overwhelm, confusion and negative thinking so they can get paid top dollar to do the work they're meant to do!
She's been featured in Black Enterprise, Working Mother, Forbes, Fast Company and Huffington Post and brings a unique perspective to her work. She draws from her education, 10+ years of work experience, deep empathy, and hundreds of conversations with top performers from all walks of life, to provide her clients' customized strategy and coaching to reach 6 figures and beyond fulfilling their professional purpose.
When she's not coaching, Dorianne can be found Netflixing and chilling with her husband, Marc, and her daughter, Victoria.
Her Clever Girl superpower: Helping women uncover and unleash their value, impact, and power in their careers! She also makes a mean strawberry margarita from scratch!