Are you working on building wealth and want to hang onto it? You need to know life insurance 101.
Confused about how it all works and what type of life insurance is the right type for you? We got you.
Life insurance is something that no one really talks about. And around 50% of Americans don't have a life insurance policy. However, understanding it is essential to ensure any wealth you build is preserved for future generations.
Having the right life insurance is a way to shield your investments and assets and, in turn, ensure they're appropriately distributed to your designated beneficiaries if something happens to you. It's a vital part of your financial plan.
Why knowing how life insurance works matters
Life insurance can provide peace of mind to your loved ones when the unexpected happens.
Despite this positive factor, most people need help understanding how it works. For instance, do you know what options are available, what type of coverage to choose and where to get it, and how much you should actually buy?
Knowing how this type of insurance works can make a huge difference in how prepared you are and how financially secure your family is in unexpected circumstances.
Not to worry - this life insurance 101 course is here to help. It breaks down everything you need to know about life insurance and how to choose the right coverage.
What you'll learn in this life insurance 101 course
Why life insurance matters for your finances
Where and how to apply for life insurance
How to choose the right life insurance coverage


Term insurance vs. permanent
Discover more about term life insurance policies and permanent life insurance policies. 
Find out about the cash value component of permanent insurance and why this might be a good choice for you. There are benefits to having the policy's cash value available, but also drawbacks. Also, learn more about lifetime coverage with this type of policy.
In addition, get an explanation for why term policies are sometimes preferred. Find out the basics of term life policies, including their flexibility and the period of time they last for. 
This part of the course will help you decide which option is right for you as the policyholder and help you learn the basics of life insurance.

Details about life insurance
Learn more about the main types of life insurance, like term group life insurance (which you may be offered as an employee) as well as term individual policy options. You can then decide which option is better for your lifestyle.
After gathering all this new information, you can answer the question of whether life insurance is necessary for you or not.
Discover how to consider costs like funeral expenses and your mortgage that would still need to be paid, or if you need to replace your salary to make sure the survivors in your family have the funds they need. 
And sometimes insurance is more than just a final expense fund, you may also find a life insurance company that offers life insurance riders. Riders may allow you to receive money if you face a terminal illness or disability.
Tips for working with a life insurance agent
Learn what to expect when you meet with a life insurance agent. If you are new to this idea, don't worry; this course section will help you know what you need to do.
Find out about the DIME method that can tell you how much coverage to purchase.
In addition, create an affirmation statement to keep you on track, and find out how to add this cost to your regular budget.
There's also the matter of finding the right agent to work with. Know what to ask, including questions about testimonials and licenses. 
Important terms to be aware of
Last, insurance includes a lot of terms that may be unfamiliar.
Before deciding on the type of life insurance policy you need, it's essential to know the basics.
In this section of the course, we will cover common terms you need to know, such as death benefit, beneficiary, living benefits, and more.
What's included with your life insurance 101 course:
Bite-sized explainer videos & live coaching call replay
Applicable infographics & worksheets or checklists
How to get as much from this life insurance 101 course as possible
When looking at something as complex as what type of insurance you need, it might seem daunting to get started. However, this course makes it easy.
You can finish this free class in just a couple of days, such as a weekend, though you can take more time if needed. Here are some ideas to help you succeed.
Research into life insurance options
As you find out what type of insurance you need and choose an insurance company, you'll have the knowledge to understand your options.
Apply the information you learned in this course to help you get the right policy.
Create a plan
Although discussing life insurance and putting together a plan may not seem fun, it's one of the most important resources for a surviving spouse or primary beneficiaries.
Choosing a life insurance policy and making arrangements for how it is used can give the insured person peace of mind for their entire life, and it also provides financial support for those you care about.
So take the time to choose a policy, work with an insurance agent, and set up everything correctly.

Expand your financial plan with our life insurance 101 course!
Life insurance is so important. Not only can it cover burial expenses and other funeral costs, but it also gives long-term security to you and your loved ones.
Discover the type of permanent life insurance or term life insurance you need, and know what questions to ask with this free course about the basics of life insurance.



Stay accountable!
Get your best girls to do this free life insurance 101 course with you! Just send them this link to sign up for free too!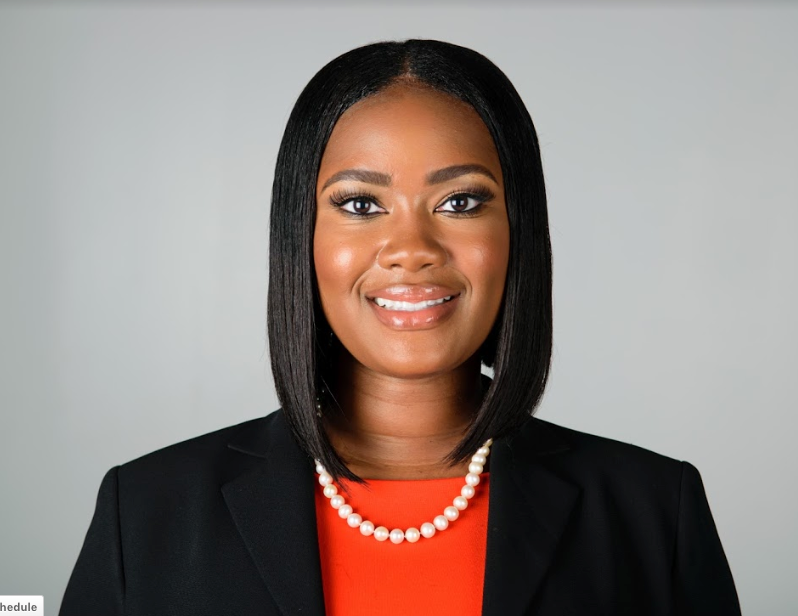 Meet Your Instructor
Ebony Ruffin, a native of Montgomery, Alabama, grew up in the Army life, as her mother was active duty military. Through her experiences, she was taught and learned early in life the importance of saving, life insurance, and securing the right financial products.
With Ebony's passion for finances, it was no surprise Ebony earned a Bachelor of Science in Business Administration with a major in Finance from Auburn University and a Master of Business Administration in International Business from Mercer University.
She continues to serve her greater purpose in life of creating financial awareness through her business-consulting firm, Ruffin Consulting Services. Through Ruffin Consulting Services she offers effective business solutions for business owners and families with life insurance products and living benefits.
Her Clever Girl super power: To feel, think and see things before they happen. It's been a gift that she's been told to tap into! She's a lover of peace, calm, blue waters, octopus, oysters, friends, and family.