Teach Children Money Habits To Build A Bright Future!
Do you feel like the school system failed you when it came to learning healthy money habits as a child? Specifically, how to manage money, build wealth, and become a financially successful adult?
Have you wondered, "Why don't they teach children money habits in school?"
And given the money mistakes you may have made, do you want things to be different for your children? It's incredibly important for kids to understand money and wealth building because they will one day need to manage their own finances, set goals, and plan for the future. To be successful, an understanding of money is crucial.
You may want to teach your kids about building wealth but are unsure where to start. Even if you've never thought about how to teach the concepts of money, you can quickly learn with this free course.
Raising financially successful children is your job and starts at home, regardless of what is taught in schools. Start the financial education process by completing this class and teaching your kids about money starting today.
Use this free course to teach your children good money habits
This course has been created to give you guided action steps to teach your children how to win in the money game. It provides fundamental strategies for each age group, in line with the money skills they should be learning to ensure they can evolve into financially successful adults.
Forget the prehistoric way of teaching about money that will bore your kids. The course caters to how children learn today and, more importantly, builds these money lessons into their everyday lives. For example, building the use of apps into the way they learn about money. 
You'll get to engage with your children, and they'll learn the critical financial lessons that will help them become financial successes.
What you'll learn:
Actionable steps to teach children of specific age groups between 3 to 18 about money
How you can get your children involved in the process and fall in love with building wealth
Lessons for you and your children to do together; teach children money habits and foster bonding time with your children
Ages 3-6
Young children of this age aren't ready for big financial decisions. Still, you can start to teach children about money basics, like the value of money. Find books and games to help them learn and encourage goal-setting and a basic understanding of money by using a piggy bank and counting.
Ages 7-12
Young kids in elementary school can start learning about ideas like saving, spending, and giving. They'll gain an understanding of money management and how to save for purchases and delay gratification.
You can also begin to teach real-life scenarios and decision-making about finances. Explain what it's like to go to the grocery store and how much things cost.
Ages 13-15
Financial wisdom is essential at this age because of the overload of information that kids have access to today. Guide your teen's financial education by teaching them how to open bank accounts and earn money through stocks or a business.
In addition, find suggestions for games that will help them with their financial goals and teach valuable lessons, as well as the P.O.I.S.E. method.
Ages 16-18
This is a crucial age to have money conversations. Your high school student needs to learn the personal finance lessons that will help them long-term and for the rest of their life.
Teach them about budgeting, SMART goals, jobs, and financial literacy. Discuss borrowing money, paying bills, and other important money matters.
What's included with your course:
Bite-sized explainer videos & live coaching call replay
Applicable infographics & worksheets
How to teach children about money successfully
There's so much to know about personal finance; how can you be sure that you're leading your kids in the right direction with money? Remember these things when you teach children money habits:
Invest the right amount of time
The class will take a couple of days to complete, but the lessons you'll teach your kids will be ongoing.
After you learn what information is most applicable to their age, start there and then take all the time you need to teach the money concepts they need to know. You can go over the information many times over weeks and months to help them understand.
Good financial education takes years, so it isn't something that can be learned in a day. Think of it as a learning process and encourage your child to take an interest in money throughout their life.
Lead by example
Even if you don't like the money decisions you've made in the past, know that you can always start over! Your kids will be looking to you for direction about finances, so it's important that you lead by example.
Show your child how you handle money, pay bills, buy things at the store, etc. If you make sound financial choices, they are likely to, also. Even if you feel like you have a long way to go to pay off debt or invest for the future, the important thing is that you take steps in the right direction consistently.

Teach children about money and help them prepare for the future!
Our free Clever Girl Finance course to teach children money habits will help you understand the basics about finance that kids need to know at every age. Then you can help them to build a bright future.
Help your kids reach their money goals, and you will also learn more about finance!


P.S. Share this free course with all your super mom friends!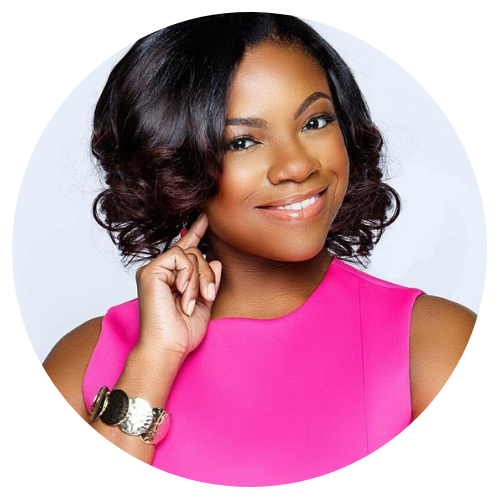 Meet Your Instructor
Regina Byrd is a Generational Wealth Specialist and money coach for kids and the founder of Prosper with Regina. She educates working ambitious mothers on how to create wealth for their families.
Regina ensures that her clients are on the path to wealth building, not only for themselves but for the children as well. Instead of worrying about the future, she teaches her clients how to prepare and master the future.
Her profession as an accountant provided her with the skill and knowledge to write her first a book titled, "10 Prosperity Secrets for the Young and Fly" for teenagers. Today, she teaches teens and kids at local high schools and libraries about money.
She also serves mothers who want to give their kids a good financial future and teaches them how to purchase stock for their kids, teach their kids financial education (money school), and build a trust fund for their kids.
She has been featured in VoyageATL as one of the inspiring stories in Atlanta and since she is a mother, she can relate to all mothers who want to create a better financial future for their families while making the most of today!
Her Clever Girl superpower: Regina is the Energizer Bunny!
Her reason why: Like most mothers, we carry many hats such as homework assistant, cleaner, chef, social planner, and much more. With all those roles we might feel depleted and tired. Mothers must understand the importance of taking the time to rejuvenate and practice self-care. So like the energizer bunny, we keep going and going, but even the energizer bunny has to be charged up to perform at its best potential. All mothers need to refuel so they can bring their best to their families and the world!